'We'r
e going to h
ave millions
of cases'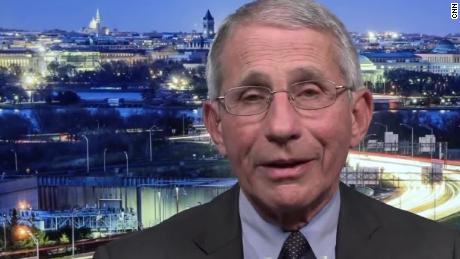 Dr. Anthony Fauci warned Sunday that the United States coronavirus death toll may be counted in the hundreds of thousands.
peaking
on CNN's "State of the Union,"
Fauci, who has become a face of the U.S. COVID-19 response, predicted that millions of Americans will become sick with the virus and between 100,000 to 200,000 Americans will die.
"I mean, looking at what we're seeing now, I would say between 100,000 and 200,000 [deaths]", Fauci said.
"We're going to have millions of cases," he added.
Regarding worst-case scenario predictions that more than 1 million Americans could die from COVID-19, Fauci said, "it's not impossible, but very, very unlikely."