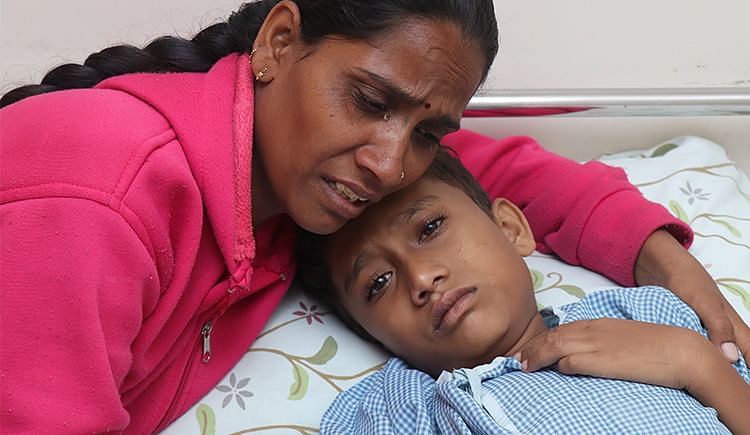 Carrying a picture of her 8-year-old son, Yashodha runs from one place to another every day- from multiple shops to the railway station and even a few signals.
She asks people to support her son's treatment, but no one believes in her.

Every evening, she comes back home feeling helpless and disappointed.
Ever since he was 3 months old, Yasharaj has been suffering from Thalassemia Major,

a rare blood disorder where the body doesn't produce enough oxygen-producing proteins.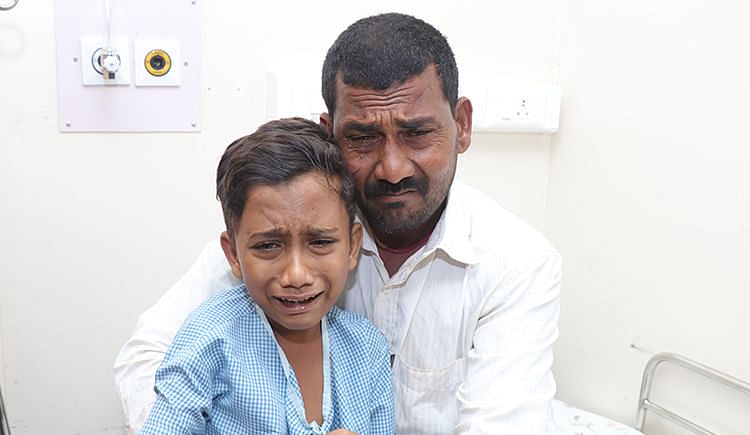 "People tell me that I should come to terms with my son's disease now. How can you get used to your child's sickness when you see him suffering every single day?" Raju says. He works as a daily wage laborer and hasn't taken a single leave in the past 8 years.
For years,

Yasharaj has been undergoing painful blood transfusions once in every 15 days.

All the nurses and the doctors know him as a quiet child who doesn't speak to anyone at all. But the moment, he is taken for the transfusions, his loud cries echo in the entire corridor.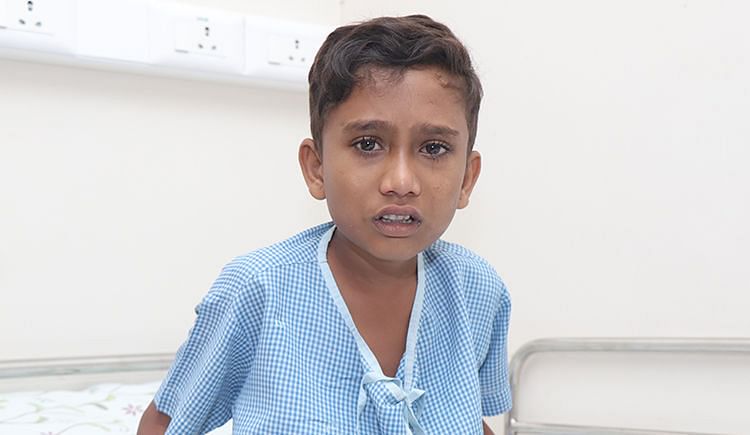 "Take me home, maa. Please take me home," he begs to his mother. Nothing makes him happy- no chocolates, no games, nothing. He has known no life beyond pain ad suffering.
After the transfusion, he feels a little better, but it lasts hardly for a few days.

He gets extremely weak and struggles to even walk on his own.

He longs to go to school, to the playground near his house, but his disease doesn't allow him to do anything.
But now, his disease has reached a point where his ongoing treatment has become a threat to his life. According to the doctors,

he urgently needs a bone marrow transplant as a permanent cure,

but it is too expensive for the parents.
Raju has been found a perfect match to be a donor

for his son. But he has absolutely no means to arrange

INR 2030000.00

for the surgery. On top of it, being a donor means not being able to go to work. "I have never felt so helpless," he cries.
"We had such big dreams for our son. We wanted him to get a good education, something we could never get and also get a good job. But all of it seems distant now. We just have to helplessly watch him suffer," Raju says.
In this time of emotional and financial crisis, Raju and Yashodha are in dire need of help to put an end to their son's suffering. Please donate generously and give Yasharaj a new and brighter life, beyond pain.
The specifics of this case have been verified by the medical team at the concerned hospital. For any clarification on the treatment or associated costs, contact the campaign organizer or the medical team.
Charity No: 89678237
Note: Donations towards this fundraiser are not eligible for any tax deduction such as 80G, 501(c), etc..