A female police employee has been fatally stabbed in a knife attack at a police station in Rambouillet, south-west of Paris.
Anti-terror prosecutors have taken over the inquiry, and the killing is being treated as a possible terrorist attack.
The 48-year-old unarmed administrative officer was stabbed in the neck.
The 36-year-old attacker, who reportedly came to France from Tunisia several years ago, was shot and later died in hospital.
The stabbing took place in the secure entrance to the police station on Friday afternoon as the worker was returning from her break at 14:20 (12:20 GMT).
Witnesses said the man had been seen walking around while on his mobile phone outside the police station and seized his chance to go in as the woman went through the security doors.
He lunged at the officer and her colleagues then opened fire on him. Prosecutors said the way the attack had unfolded, as well as remarks made by the attacker and who the victim was had persuaded them to launch an anti-terror investigation.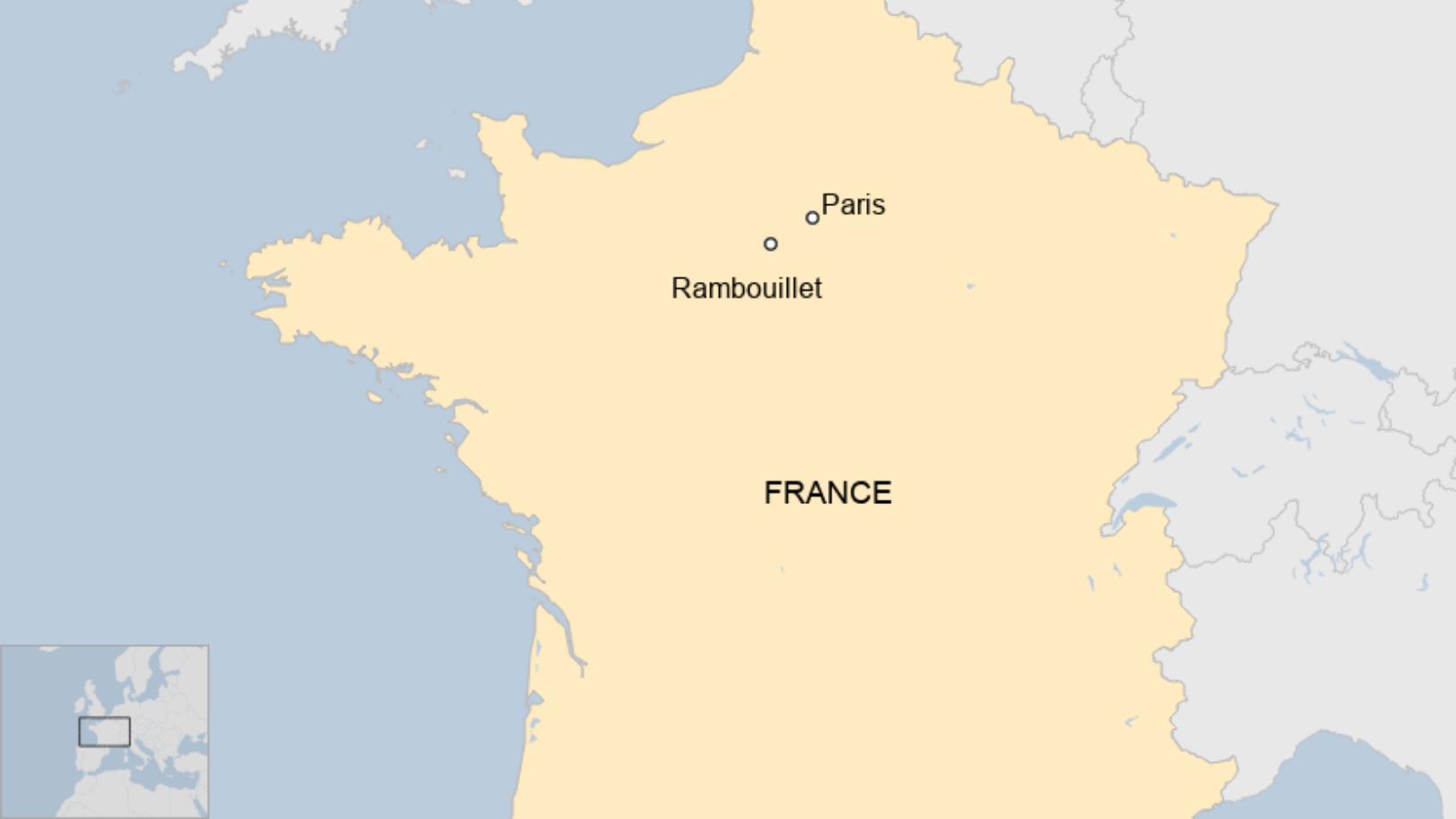 Prime Minister Jean Castex and Interior Minister Gérald Darmanin went straight to the scene, in the large Yvelines area to the the west of the capital.
Mr Castex condemned a "barbaric act of boundless cruelty" and said his first thoughts were with the victims' family and her colleagues. He paid tribute to the response of police during the attack. "Our determination to combat terrorism in all its forms is as resolute as ever," he told reporters.
The prime minister said the Yvelines area had been targeted before. Last year a teacher was beheaded near his school in Conflans Saint-Honorine, north-west of Paris, and in 2016 two police officers were fatally stabbed at their home,
The militant Islamist murder of Samuel Paty in October 2020 led to national outrage, as the teacher was attacked after an online campaign that began with false claims from a 13-year-old girl at his school.
Police appealed to the public not to share rumours. Officials said the man was unknown to intelligence service.
A 2019 attack at Paris police headquarters left three officers dead. The attacker was a police computer operator.